Logan County, WV History, Memories and Genealogy
Logan County was formed in 1824 and named in honor of the famous Mingo Indian Chief. The Logan Courthouse village was first established as Lawnsville in 1827. The town was first incorporated in 1852 as Aracoma.  Its first mayor was Thomas Dunn English who wrote "Ben Bolt". The Aracoma name was changed to Logan in 1907. Henry S. Gay, Jr. opened the first mine in the county in 1904.
This is a nonprofit website dedicated to preserving the memories and history of Logan County, West Virginia. Everyone is welcome to help by sharing their photos, memories and any information they may have about the history of Logan County. Please check out our posts and photos and feel free to join in on any of the discussions.  Our web address is www.LoganWV.us — an easy United States web address to remember. Thanks for stopping by!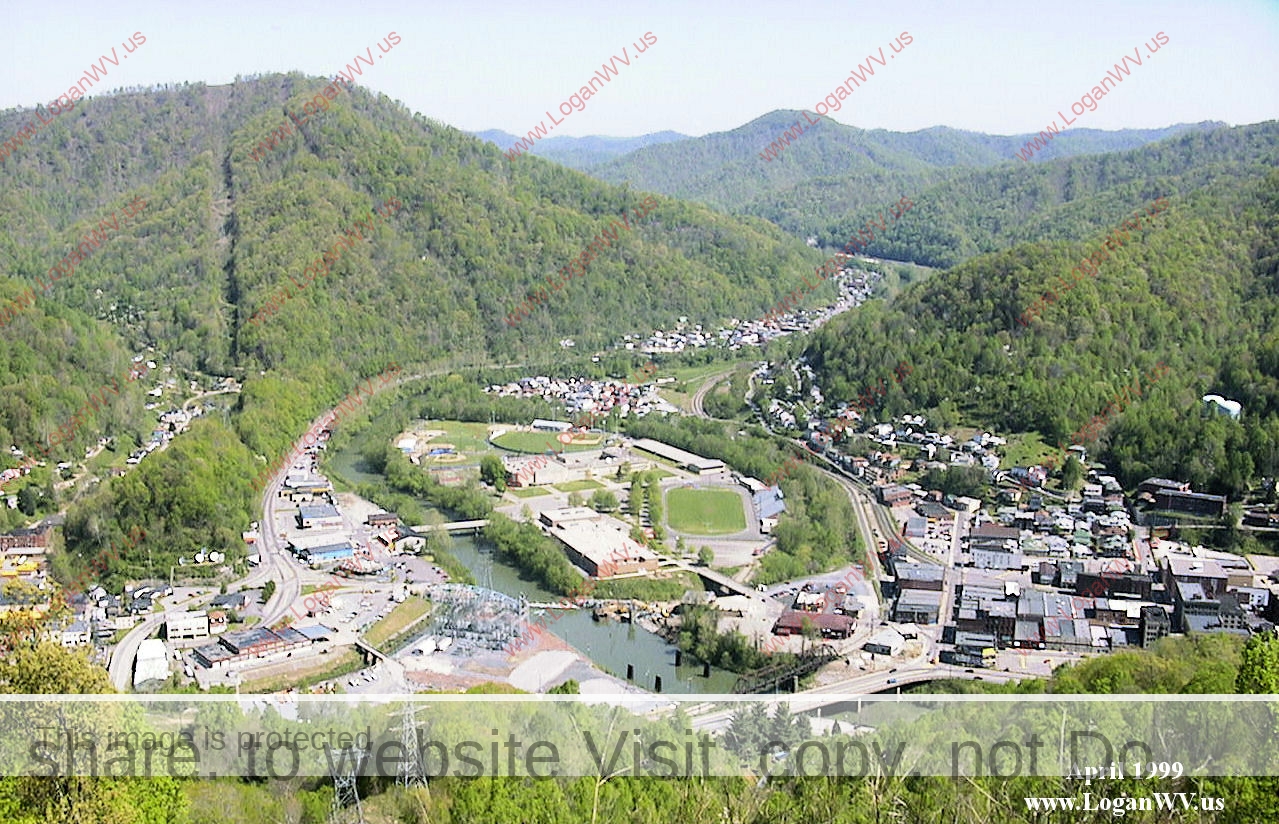 April 1999 from the top of Buskirk Hill.
Featured Posts
Recent Posts
- See the Index of Post Titles for an alphabetical listing of all posts.
"If you look for the bad in people expecting to find it, you surely will." — Abraham Lincoln