The images below list some of the Monaville WV Grade School students taught by Mrs. Dot Richmond in the 1920s.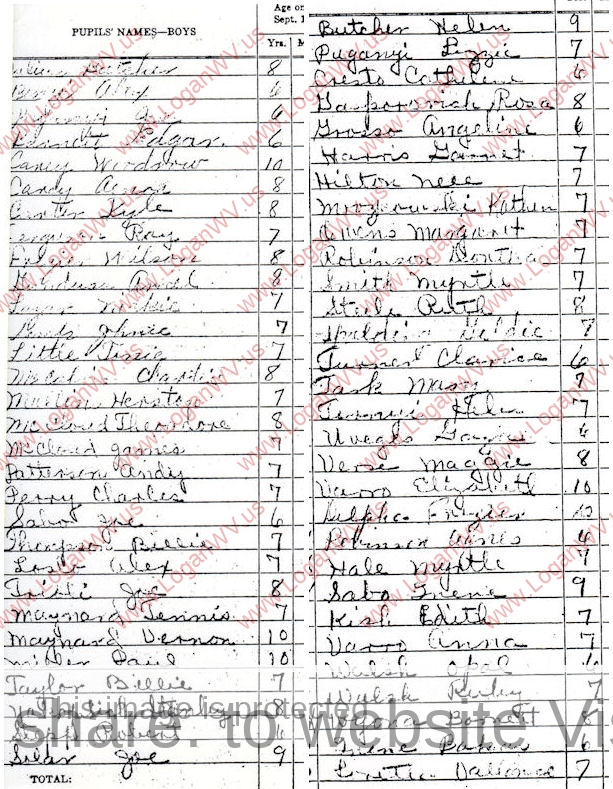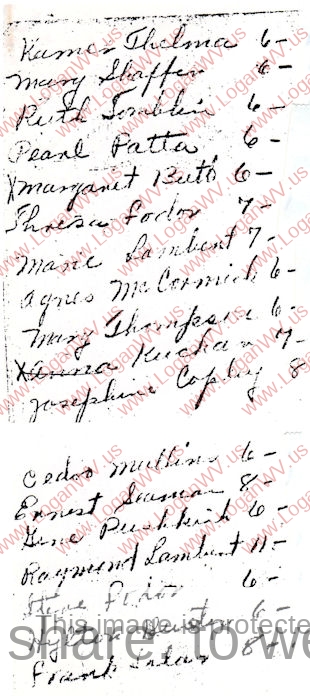 If you have any Monaville Grade School photos you'd like to contribute to this page, please email them to the admin at loganwv.us@gmail.com.
You may also enjoy the Monaville Photo Gallery.