Monitor Road
~ a book by Carla Haslam Herkner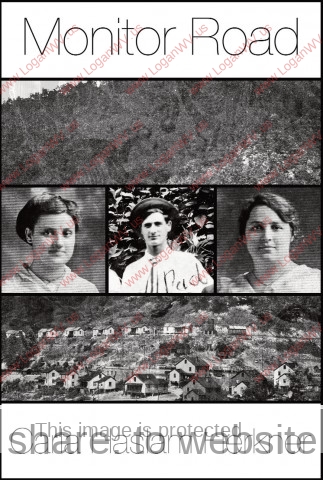 Monitor Road is an American story about a young family nestled into their quiet Sunday routine in the coalfields of West Virginia.  It is a story about immigration, the blending of nationalities and gun violence that tears apart the Salino family.  It is also a story about perseverance, courage and love of family. On June 16, 1918, violence on Monitor Hill dissolves a family as gunshots echo throughout the valley…or does it?
The Author's Biography
Carla Haslam Herkner is a retired public school teacher.  She was born in Logan, West Virginia, and is a wife, mother, grandmother, daughter and care giver. Carla graduated from West Virginia University in 1971 with a B.S. in Elementary Education.  She has a Master's Degree in Counseling from Rowan University.  She is an active member of the West Chester Alumnae Association of Kappa Kappa Gamma Fraternity.
192 Illustrations/Pictures
264 Pages
$28.95
Published by Polyglot Press, Inc.
www.polyglotpress.com
---
A Follow Up
This wonderful gathering place for those of us who were born in or nearby Logan, has loyally hosted an ad for my book, "Monitor Road" for many months now. Here is a follow up to the story about my grandparents, Frank and Gertrude Salino who lived and worked at Monitor #3, Wilkinson. I have finally had the opportunity to visit the birthplace of my grandfather in Sezze, Italy. I still have many cousins there and my visit was one I'll never forget.