Old Home Place Harts Creek, WV
These are photos of my grandmother,  Myrtle Adams Thompson at Harts Creek in Logan County.  I've always loved these old photos.  The first one reminds me of an old Currier and Ives American Farm scene lithograph. Looking at these old photos, one would probably think that the photos were taken in the early 1900s.  The first two were taken in the early 1950s by my father and the third picture was taken in the 1970s.  Although I love these old home place photos, looking at them always made me a little sad because they clearly depict that my grandparents had very few pleasures in their life.  I can remember my grandmother would use Prince Albert tobacco and torn pieces from a paper bag to make her cigarettes.  She died in 1975 of throat cancer and is buried in the family cemetery at Harts Creek or "on Harts Creek" – using a bit of old local colloquialism.
My grandfather was a carpenter and dynamite blaster.  However, like many people living on Harts Creek, my Grandpa Herbert was also a farmer.  We would rarely leave from visiting my grandparents without taking home some garden-fresh vegetables during the summer and canned blackberries, tomatoes, pears, green beans, etc. in the winter.  I especially miss his hickory-cane corn.
My grandparents lived a quiet, simple life with few modern conveniences.  However, they also enjoyed a simple connection to the land and nature which we have lost. Today, many try to recapture this same type of quiet, simple life by moving to the backwoods of Canada and Alaska.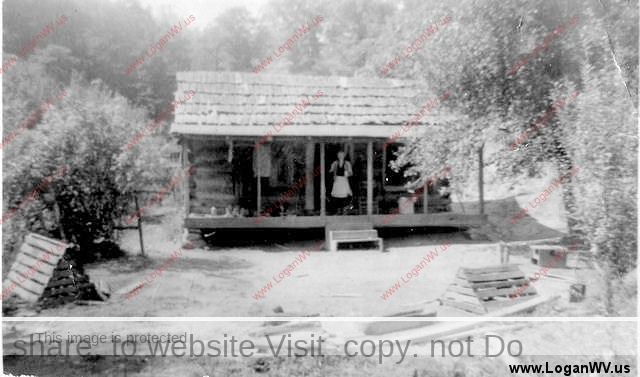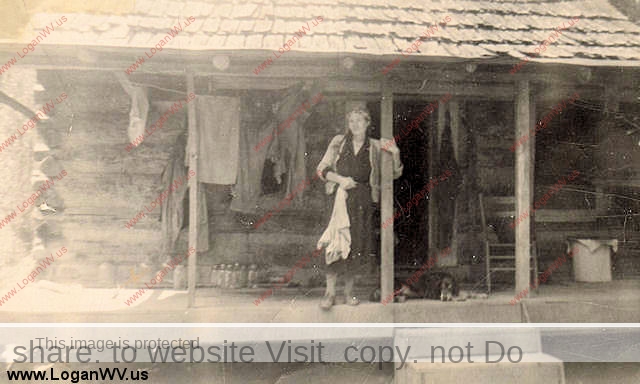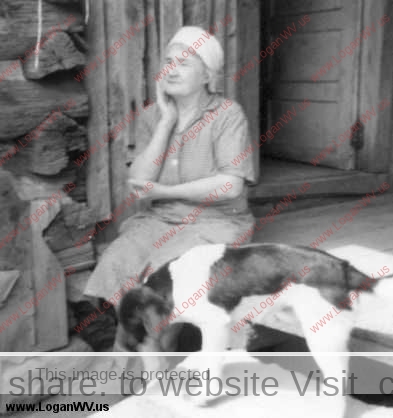 You may also enjoy:
Harts Creek Photo Gallery
You can help preserve a bit of Logan County history by sharing your Harts Creek vintage photos with us. To share a photo, please email it to loganwv.us@gmail.com. Please note that you must own the photo you are submitting or ensure that no one has a copyright claim on it. Preferably, photos of individuals should be earlier than 1980.