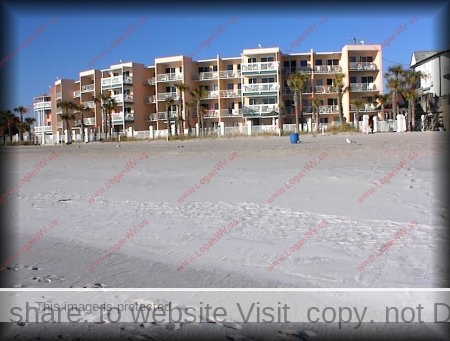 For ten years starting in 1994, we spent our winters in Panama City Beach, Florida. Most of those years were spent at Island Breeze Hotel. In March 2004 on our way home to Ohio, we drove to Titusville on the east coast to visit our dear friends, Bob and Shirley Tomblin. We loved Pelican Point condo where they lived and the warmer weather of Central Florida so we bought a condo there in April of that year.
WINTER MEMORIES IN PANAMA CITY BEACH
As sure as the snow flies, Snow Birds migrate from the northern states and Canada to Florida each year. Their average stay is three to five months. We live in the snow belt east of Cleveland, Ohio. The first time Donald, our daughter Heather, and I arrived at the beach in Panama City Beach it took our breath away. Donald yelled out, "I love it .  .  . I love it," and we agreed. There was such pleasure to walk on the white-white sand that feels like powdered sugar, and look out at the turquoise water.
The hotel was owned by Junior and Glenda Cook who make available a party room for us we work puzzles, cards, and have pot luck dinners. The bent over backward to make our stay a pleasant one. Sadly, the hotel was lost to a hurricane shortly after we bought our condo in Titusville.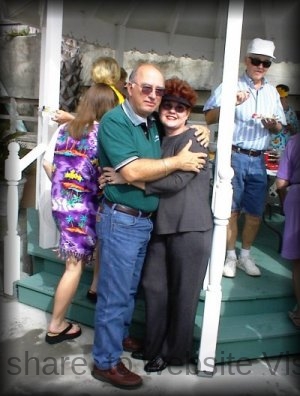 JUNIOR & GLENDA COOK
Valentine Day – February 14, 2000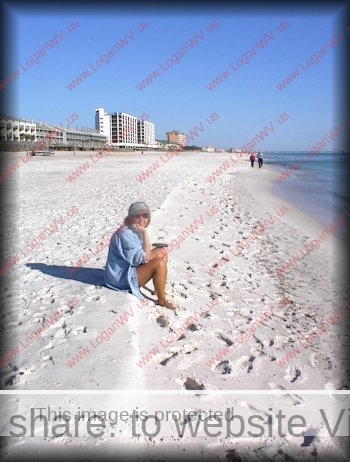 ME LISTENING TO BLUEGRASS MUSIC ON MY FAVORITE BEACHPicture taken by Jean McPeak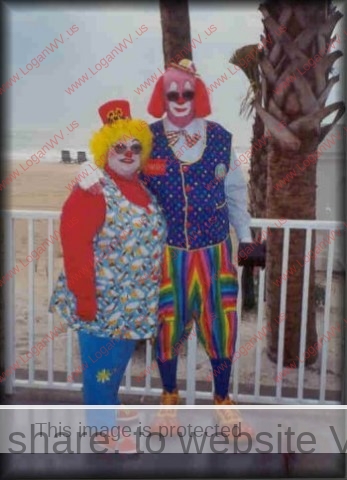 MARIE & JIM FINGERS at Panama City Beach
Portraying clowns Rebee and Jimbo
ST. ANDREW STATE PARK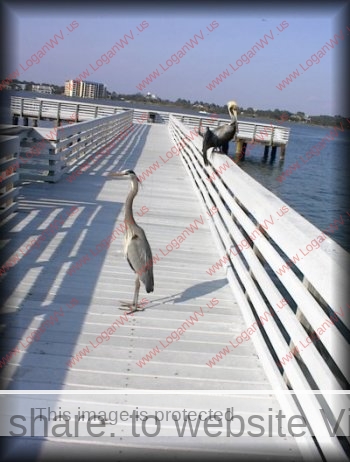 A Blue Heron poses while a Pelican keeps an eye out for dinner.
THE WALL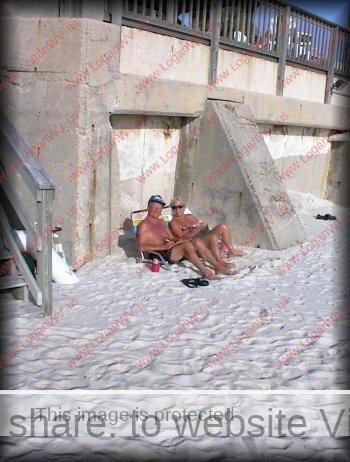 A COUPLE HIDES BEHIND A WALL FROM A COOL BREEZE TO CATCH SOME SUN.