Life is a book in volumes three,
The past, the present, and the yet-to-be.
The past is written and laid away;
The present we're writing every day.
The last and best of volumes three
Is locked from sight; God keeps the key.
Author unknown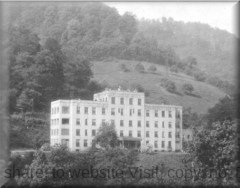 OLD LOGAN GENERAL HOSPITAL
When I learned that Dr. Israel Maurice Kruger had passed away on March 30, 2000, it sent me rushing back in time. Anytime I think of the old Logan General Hospital he comes to mind. After all, he was our family doctor, and he delivered my first child. He delivered over five-thousand babies during his years in Logan County.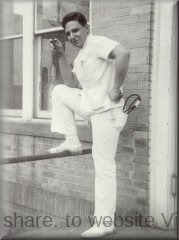 Young intern, Dr. Kruger takes a smoke break – ca 1934
Dr. Kruger was born in Norfolk, Virginia, on June 4, 1911, and came to the Logan General Hospital in 1934 to complete his medical residency. In March of 1942 he joined the Country's war effort by joining the Navy, and rose to the rank of Lieutenant Commander. After his discharge in 1946 he returned to practice medicine once again in Logan County.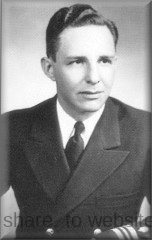 Kruger joins the Navy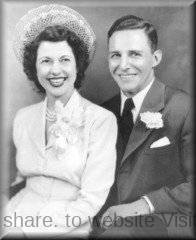 Billie Kathryn and Dr. I.M. Kruger
Dr. Kruger married Billie Kathryn Kinzer of Ethel, West Virginia on April 22, 1948. They had two children, Sarah Leigh Keasey who became a registered nurse, and Michael Preston Kruger who is an orthopedic surgeon.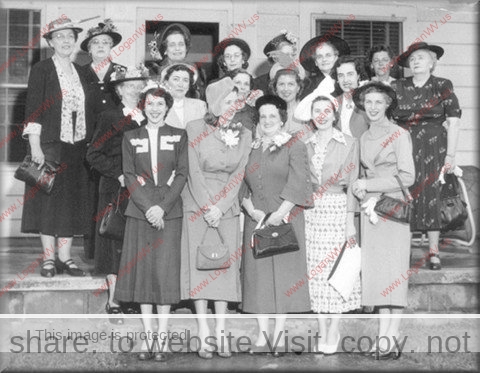 Logan County Medical Society Auxiliary – 1948
first row: Billie Kruger, Helen Moore, Edith Daniels, Jackie Mullins, Doris Chillag
second row: Dixie Vaughn, Henrietta VanHoose, Betty French, Gene Jamison, unknown
back row: Marybelle Starcher, Pearle Steele, Mary Brewer, Jean Ann Stork, Etta Lyons, unknown, Marg Hamilton, Marie Smith
Doris Geiger-Chillag, age 85, of Charleston died Sunday, August 26, 2007. She is pictured fifth in the first row above. Dr. Chillag, four sons, ten grandchildren, and three great- grandchildren Survive her.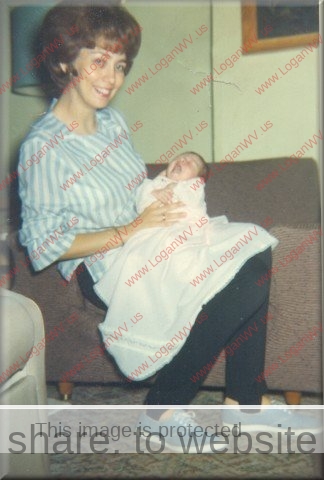 Dolores Riggs Davis and 3 week-old Alisha Dawn – 1965
After a twenty-six hour trip from Fort Riley, Kansas, we arrived home. I was three weeks overdue with our first child. It was Labor Day weekend, which somehow seemed appropriate, but I couldn't see our family doctor until Tuesday.
On Tuesday, Dr. Kruger dashed my hopes of having the baby before Donald left for Vietnam. "It could be several days before you deliver. It's certainly not going to be today," he barked.
"But I have to get this baby here before Donald . . . leaves for Vietnam," I whispered. Tears stung my eyes as I struggled to stay calm. "He leaves in three days. . . . And . . . I can't bear the thought of him not . . . seeing our ba . . . by.
He dismissed me with, "Babies get here . . . when they get here." I guess they do. Donald took me for a motorcycle ride at ten that night, and to the hospital at eleven. Our daughter was born at three-thirty that morning of September 8, 1965. Donald left for Vietnam two days later. I was still in the hospital.
The old and the new
In 1979, one year prior to his retirement he was named "Mr. Doc of the Year" by the West Virginia Chapter of the American Academy of Family Physicians. On August 20, 1994 the Logan General Hospital honored Dr. Kruger for his sixty years of service, and they named The Kruger Medical Plaza after him.
Source: Logan Banner, personal pictures, Pamplet – Honoring Israel Maurice Kruger, M.D. by author and niece of Dr. Kruger, Janet Kinzer Young August 20, 1994
---
Addendum
Dr. Erwin R. Chillag, 95, died peacefully Sunday, February 28, 2016, in Columbia, S.C.