Submitted by: Carla Haslam Herkner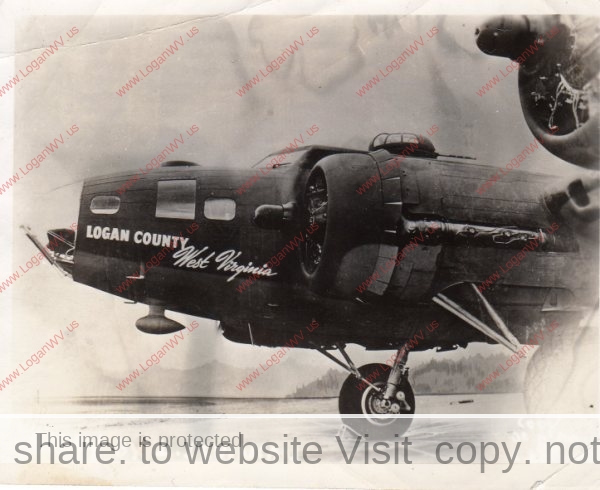 This WWII Bomber with the Logan County, West Virginia nose art was one of my Dad's, John Haslam, cherished pictures.  I cannot say for sure who the pilot was.   The only definite Navy pilot I know of is Dad's good friend, Bill Denney.   However,  Bill was born and raised in South Charleston, WV and so his plane would have said "Kanawha County" on the side.
My Dad was in Navy flight school out of Morris Harvey College during WWII.    One afternoon, he fractured his hand in a game of football.  That injury kept him from continuing his pilot training and ultimately flying for the U.S. Navy.   This is most likely the greatest disappointment of his entire life.    However, he remained as a flight instructor for some time, before being reassigned and ultimately ending up in the Philippines with "Acorn 52", a supply ship.
While flight training, he would fly over Logan County quite often and then on his return land his training plane with pontoons on the Kanawha River in Charleston.   He loved to fly!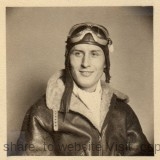 The is a picture of Bill Baldwin. His sister was Ruby Baldwin Lowe. Bill Baldwin was my Dad's good friend. Bill and Dad grew up together in Logan and Monaville. I remember Dad said Bill was a navigator. The WWII Bomber pictured herein could have been Bill's plane.
---