Whites Addition is named after the Eli White (1851-1931) family who had a farm here. He is buried at the White Cemetery on the hillside of Whites Addition.
Although the quality of the photo below is very poor, one can see how the lower end of Whites Addition in Logan County, WV appeared in the early 1950s.  This view is from the Cherry Tree side of Island Creek.  The photo was taken while standing on the swinging bridge that crossed Island Creek.  I suspect that the reason it is so blurred is because the swinging bridge was shaking.  Many of the houses on the hillside are still there. The three houses on the lower right were owned by my grandfather, George Thompson.  George Thompson was actually from Bulgaria but chose to use an Americanized name.  He worked as a miner for the Mount Gay Coal Mine.  On a coal miner's salary he managed to build these three houses and was building a fourth at the time of is death in 1957 of lung cancer.   However, only the house on the lower right is still there.  The two houses on the left were destroyed by fire in 1963.  The building behind the house on the right was a chicken house. There was also a smokehouse located on the property. In the early 1950s, the three houses and the property associated with them were referred to as the "Thompson Farm".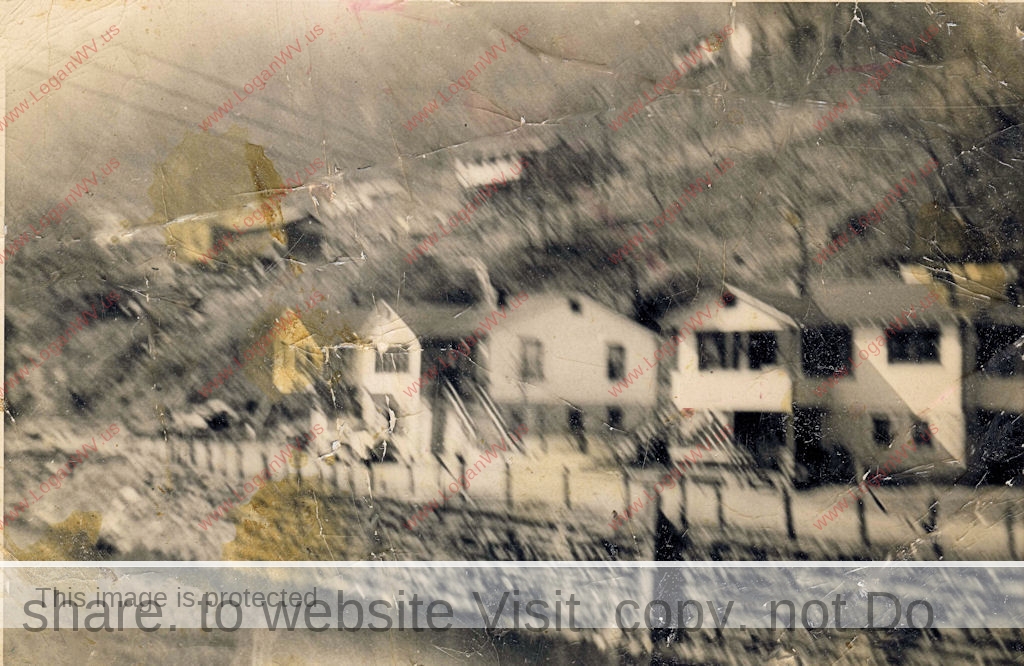 Many of the kids growing up in Whites Addition would climb the mountain to visit Big Rocks.  The photos of Big Rocks are here for those of us that did.  Very little at Whites Addition or Cherry Tree are as we remember them but Big Rocks hasn't changed. If you have any old photos or memories of Whites Addition you'd like to share with us, please do so.  My email address is loganwv.us@gmail.com.
 Whites Addition Photo Gallery
Note: This is a multi-page gallery.  After viewing the last photo, move to the bottom and select the next page.
---