By Pam Brennan
We were the first group of girls to play Miss Softball America in
Logan, County. We were able to play because of the tireless efforts of
Bea Orr to bring sports to the girls who lived in Logan. Every year
she would hold a meeting with us to see if we still wanted to play.
She told us it was important that we play because the little girls who
would come after us. Because of Bea Orr, girls softball is part of the
fabric of Logan County today. They even have a high school team now.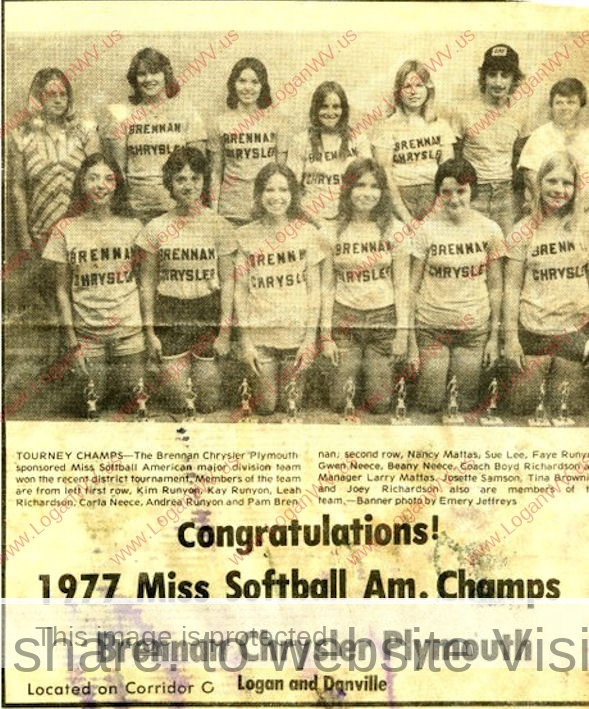 ---