Logan Blvd Bridge named in Honor of Danny M. Greene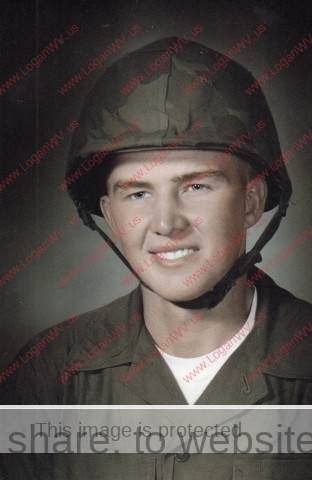 When I read in the Banner that they were replacing the Logan Boulevard Bridge that runs over Cherry Tree and Mount Gay, I immediately thought of my friend Danny Greene. Danny was killed in Vietnam near Khe Sanh on May 9, 1967 alone with 23 others that day.  Danny put his initials under the bridge in 1964. We used the two center I-beams to crawl over to the top of the pier near the road.  Using the mud on the pier, we put our initials on the right center I-beam high up out of the weather.  We then continued to use the two center I-beams to cross over Island Creek to go down on the other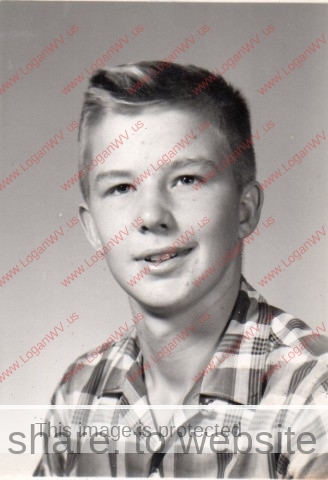 side.  During our last summer in Logan, he and I used to hang out under the bridge admiring all of the cool cars going by. Since Danny was the only vet killed in Vietnam from Mount Gay, it occurred to me that it would be very nice if the new bridge could be named in his honor. This would be especially nice since he put his initials on the old bridge.  I remembered that Kyle Workman served as the Executive Director of the Foundation/Commission to build the Veterans Memorial at Charleston so I emailed Kyle asking for his help.  Kyle graciously got involved and emailed Governor Tomblin.  Kyle received the reply below and suggested that I post it on this site to encourage people to get involved and contact their representatives.
Dear Mr. Workman,

Thank you for your email to Governor Tomblin on behalf of Mr. Frank Thompson regarding the procedure for naming the Mt. Gay bridge in memory of Mr. Danny Greene.  Your email was forwarded to this Division for reply.

Many individuals wish to have a road or bridge named in honor of some particular person or persons.  The West Virginia Division of Highways (WVDOH) has no objections to such requests.  In order to assure that requests for naming are considered equitably and consistently, we have agreed with the West Virginia Legislature that the naming of a facility requires a Concurrent Resolution from both Houses.  This Resolution also establishes an official name for the road or bridge, and ensures that the name cannot be changed in the future.  Any Senator or Delegate may sponsor such a Resolution.

Therefore, should you wish to initiate the naming process, may I suggest you contact a member of the Legislature about sponsoring the necessary Resolution.  Once the Resolution has passed, the WVDOH will erect the necessary signs as expeditiously as possible.

Thank you again for your email and your interest in our programs.  Should need any additional information, please feel free to contact me.

Matthew H. Skiles, P.E.
West Virginia Division of Highways
Traffic Engineering Division
Building 5, Room A-550
1900 Kanawha Blvd., East
Charleston, WV 25305
phone: (304) 558-7423
fax: (304) 558-1209
The Mt. Gay Blvd. Bridge dedication was held at 11 am at the bridge on May 26th, 2013. A special thanks to everyone who contacted their representatives and to Delegate Rupert Phillips for sponsoring the resolution.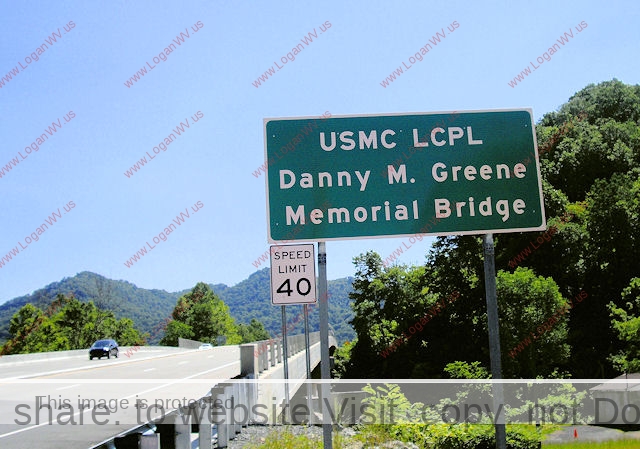 The excerpt below courtesy of the www.virtualwall.org.
On 09 May 1967 elements of Fox Company, 2/3 Marines, were patrolling to the west of Khe Sanh, moving from Hill 881N toward Hill 778. As the Marines approached Hill 778, heavy underbrush forced them to divert from their intended track into a gully. Rather than remain in the lower ground, Fox 2/3 climbed the southern slope toward higher ground, where they were engaged by NVA troops intent on crossing the gully from south to north.
The meeting engagement on the hillside quickly grew into a full-fledged battle fought in difficult terrain largely covered in six-foot-tall elephant grass. By the time the fight ended, Fox 2/3 had lost 22 Marines and 2 Navy Corpsmen, with many more wounded – and the NVA had withdrawn back into the jungles and tall grasses.
With one exception the Marines of Fox 2/3 brought out their dead and wounded: the body of Private Robert J Todd could not be found in the elephant grass. The dead were
LCpl Richard R. Bean, Springfield, OH
Cpl Daniel S. Bettencourt, Edgartown, MA
Pfc Gary R. Buttenbaum, Spotswood, NJ
Pfc Layne F. Clifton, Lakeview, OR
LCpl William E. Czarny, Hammond, IN
Cpl Morris F. Dixon, Clearwater, FL
Cpl David F. Fraley, Cincinnati, OH
LCpl Frederick W. Fromme, Vallejo, CA
LCpl Danny M. Greene, Mount Gay, WV
LCpl Carman K. Hicks, Anderson, IN
HM3 Kenneth L. Holder, Mount Wolf, PA
Pfc Joseph G. Klemencic, Great Falls, MT
LCpl Ronnie R. Landers, Mundelein, IL
Cpl Kenneth J. Lecastre, Buffalo, NY
Sgt Gregory M. Mc Cook, Atlanta, GA
Cpl Ronald E. Niles, Charlotte, NC
Cpl James M. Quigley, Hollywood, CA
Cpl Ronald M. Stein, Waterloo, IA
Cpl Lyle S. Tate, Portland, OR
HM2 Gardner Tillson, Salem, MA
Pvt Robert J. Todd, North Easton, MA (BNR)
LCpl Charles R. Waller, Chillicothe, OH
GySgt Tommie J. Whitten, Fort Worth, TXv
Pfc Robert E. Williams, Rockford, IL
---
Related Posts:
Danny, Friends and Family Gallery